Everyone enjoys relaxing facials and spa treatments after hours of slogging and exertion. The relaxation felt after these treatments are heavenly and on another level and enhance our skin's appearance.  Facials and massages are extremely therapeutic, however, doing them often at spas and salons is not good for your pocket, and performing them rarely wouldn't be beneficial for your skin.
So, what do we do? How do we reach a middle ground? The answer is simple and easy – homemade facial masks! What's better than doing something good for your skin in the comforts of your home with all the budget-friendly ingredients present within your reach?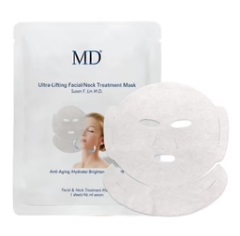 Homemade face masks and enzyme peel masks can do wonders for your skin. You aren't applying any harsh chemicals which can cause inflammation, redness, and itchiness. Rather using the ingredients that are healthy and advantageous to you and your skin.
Best Spa-Worthy Face Masks
that You can Whip Immediately For Your Skin.
Apply these best facemasks regularly for your target skin issues and observe the improvements in your skin.
Best Face Mask Recipe for Dry Skin
Dryness is a very common issue in the skin due to which the skin can become flakey and itchy. Dryness occurs when you strip your skin of its natural oils by bathing and scrubbing too often and too hard. This DIY best Face Mask will hydrate your skin thoroughly.
Ingredients you'll require –
6 tablespoon clay
2 tablespoon aloe vera juice
1 tablespoon raw honey
Natural spring water.
Working – This refreshing spring mask will hydrate your skin from within. You can add a few drops of Lavender essential oil to this mix. Lavender oil will relax your nervous system and provide a fragrant scent to the mask.
Mix the ingredients to form a smooth paste. Apply and massage it gently into your face and neck and leave it on for 20 minutes before rinsing off with warm water.
Face Mask for an Out-of-the-World Glow
A dull and lackluster complexion is your biggest beauty bugbear. And for this, you'll need a mask that will make your skin glow again.
Ingredients required –
1 tablespoon of cacao powder
1/4 papaya
A squeeze of Aloe Vera gel
Working – Aloe Vera is surplus with vitamins A, C, E, B1, B2, B3, B6, and B12. which means its radiance-boosting, skin-soothing, and hydrating properties are pretty much unequaled. United with papaya – which is reserved with exfoliating enzymes that will dissolve dead skin cells – it'll take your face mask sesh (and skin) to the next level. And the added cacao powder works total wonders, too. When layered over clean skin, it brightens and boosts circulation for a plump and pillowy look and feel.
Simply pop all three ingredients into a bowl, stir, leave on for ten minutes, and tissue off.
Face Mask to Target Hyperpigmentation
Hyperpigmentation can occur due to numerous reasons – excess production of melanin, after marks and scars of pimples and acne, inflammation, sun exposure, or injury.
Sort out your hyperpigmentation condition with this mask.
Ingredients required –
1 tablespoon of fresh turmeric/ turmeric powder (juiced or pressed)
1 tablespoon of fresh lemon juice.
Water for making the paste.
1 tablespoon of honey or ½ of a beaten avocado if you've used juiced turmeric
How It Works – Use small amounts of lemon juice and turmeric together to target hyperpigmentation. Turmeric is well known for its healing properties and is clinically proven to work against hyperpigmentation and reduce wrinkles on the skin and irritation over the course of one month. Lemon juice contains Vitamin C which will brighten the skin and lighten hyperpigmentation.
Simply mix all the ingredients and apply them for around 3-5 minutes. Repeat this at least twice a week for five weeks for the best results. Wear gloves while applying.
Wash it off immediately if the mask irritates.
Best Face Mask to Fight Acne and Blemishes
Although hormonal and unavoidable, acne is one of the worst skin problems to exist. Not only it hurts badly, but it also ruins the appearance of our skin by forming bumps and causing redness everywhere. Even after the inflammation is gone, it leaves a blemish on the skin.
Give a try to this wonderful trio and get rid of the root cause of the problem.
Ingredients required –
1 tablespoon Manuka honey
1 tablespoon of turmeric powder
½ teaspoonful of Dead sea salt.
Working – Manuka honey is well equipped with impressive properties of healing and bacteria-zapping. While turmeric is brilliant at bringing down redness as it is great for raw and acne-prone skin. Dead sea salt along with the anti-inflammatory and antibacterial properties of turmeric will help in cleaning and reducing inflammation, excess sebum production, and infection. Thus, giving you crystal clear, spotless skin.
Apply this mask with a clean face brush and leave it on for 15-20 minutes before rinsing it off. Pay special attention to the T-Zone.
Best Face Mask to combat Oily Skin.
Oily skin is mainly caused by excess sebum production that makes the skin look greasy and causes acne breakouts
This face mask will be a great remedy for your decongested pores.
What you'll need –
A half Avocado
1/4 cucumber, blended
Working – With the hydrating properties of cucumber along with Vitamin C present in it and avocado's function of regulating oil, this super-cooling mask will leave your skin feeling clean and fresh. It will also help in reducing inflammation and works well with fine lines.
Along with this DIY face mask, the enzyme peel mask is a must try too for oily and clogged skin.
Wrapping Up
Prepare the enzyme peel mask by washing followed by crushing fresh mint leaves and putting them in a jar. Add grapeseed oil to the mix and let it sit for 48 hours. Mix soaked cabbage and buttermilk to create a thick paste, and then apply to the face.  This peeling mask is super rich in antioxidants and will essentially soothe the skin.
However, before you put these masks on, be sure to check for any ingredient you are allergic to. Don't use expired products and use the mask on the day you made it. A patch test is another thing that's a must.
You can get glowing, healthy skin just by the ingredients in your kitchen, and honestly, there's nothing better. Before you switch to cosmetic products, give a chance to these masks and peels and get a better version of your skin.