If you are into the fashion industry, you must know how the trends in this industry keep changing from time to time. When it comes to Islamic fashion, both men and women are required to dress in modest fashion. In this global fashion industry, many women are seen following the modest fashion which asks them to cover themselves in multiple layers. It is important to mention that most women in the West Asian countries are seen following this type of modest fashion. In simple words, modest fashion is the fusion of both fashion and faith.
Those who follow Islamic women's fashion are often seen wearing designer burqas, classy scarves or hijabs, printed niqabs, etc. Modern Muslim women are also wearing leg pants, wide pants, chino bottoms, floral one-piece dresses, floor-length satin dresses, tunic tops, long tribal tops, boyfriend tee, and so on. They can shop for beautiful printed scarves, tassel scarves, crinkle scarves, etc. from online Islamic clothing stores.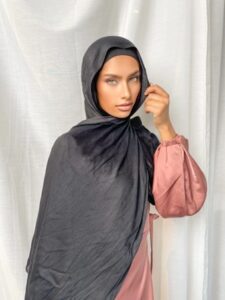 How can Muslim girls build their minimalistic wardrobe with the best online clothes?
If you want to stay relevant in the world in respect of fashion, you need to have classy yet trendy fashion items in your wardrobe. No matter what your religion is, it depends on you how you will fashion yourself with modest clothes. A minimalistic wardrobe with modest fashion items will provide you with several benefits such as economic benefits, sustainability, the flow of energy, and so on. While building your minimalistic modest clothes wardrobe, you need to choose your style first.
You can purchase a pair of jeans along with wide pants to build your very own personal minimalistic Islamic wardrobe. If possible shop for a few chino pants and jumpsuits as well. You can foray into the section of dresses and tops in the urban clothing stores as well. Here, you will be getting floor-length satin dresses, shirt dresses, and others. In the top section, you will mostly get tunic tops. Your minimalistic wardrobe needs to have each of the aforementioned items. Apart from this, if possible stock a few scarves and cardigans in your capsule wardrobe.
While choosing from the urban culture clothing lines, you can't purchase everything for your minimalistic Islamic wardrobe. You have to be picky when choosing the fashion items. It is important to stick to your style while placing an order for the clothes in online clothing stores. After all, you can't own all the fashion items available in the online clothing lines.
Last but not least, it is very important to focus on whether the modest fashion clothing items fit you or not. If these clothing items are loose for your body, take them to tailors and fit these clothes as per your body shape and size. Also, don't shy away from trying new clothes of modest fashion which includes several layers.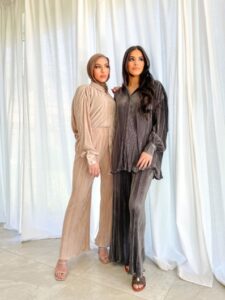 So, you are most welcome to try new modest clothing for women whenever you want. These modest clothing items are quite famous in today's fashion industry. Not only this, but the urban clothing stores are also selling modest fashion items at a pretty low cost. So, everyone can afford these modest fashion dress essentials.